Learn About Your Car Battery
We at Tracy Nissan do our best to get you into an automobile that fits the bill perfectly, but we'll also help you keep that car or truck of yours running in tip-top shape. Our talented technicians and service staff can handle any service need or mechanical repair, which eventually every car will need. Basic services can be scheduled at your convenience, but some services don't need to be addressed until around four or five years after purchasing your vehicle. One such service is a battery service.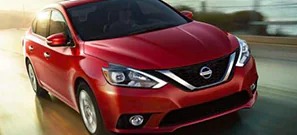 Your battery provides the initial power to start your vehicle and run all of your car's electronics. After a few years, you may notice that your power windows aren't opening or closing as quickly as they used to. Your interior lights may be dim until you rev up the motor. Most of us will notice that our battery is on its last leg when our car is very slow to turn over while turning the key, or won't start at all. After a few years, especially if your vehicle isn't being driven regularly, a battery won't hold charge like it used to, and you'll experience some of the aforementioned.
However, don't fret. A battery replacement is a quick fix. Our techs will check the terminals for corrosion, and test to see if you have a weak battery. Typically, if it's been a few years, there may be some corrosion on the battery's terminals. However, a battery replacement is needed every few years anyway, so more than likely it might be time to replace that old battery for a new one. Once that new battery is in, the car should start up with no problem, and there shouldn't be any fluctuation of lighting intensity.
Come on over to Tracy Nissan, and our qualified staff will help keep your car in great running condition. We proudly serve the greater Tracy area and beyond. Come on and see us soon!
EV Battery Warranty
Every Nissan LEAF is backed by a New Vehicle Limited Warranty providing: 36-month/36,000-mile (whichever occurs first) basic coverage; 60-month/60,000-mile (whichever occurs first) powertrain and electric vehicle system coverage; and 96-month/100,000-mile (whichever occurs first) lithium-ion battery coverage.
The limited Nissan LEAF® lithium-ion battery warranty includes coverage for defects in materials or workmanship for 8 years / 100,000 miles (whichever occurs first) miles as well as protection against capacity loss below 9 bars of capacity (out of 12) as shown on the LEAF's capacity gauge for a period of 8 years / 100,000 miles (whichever occurs first). For complete information concerning coverage, conditions and exclusions, see your Nissan dealer and read the actual New Vehicle Limited Warranty booklet.
Nissan Genuine Battery Warranty
Nissan Genuine Batteries are designed to meet your vehicle's original specifications and come with an 84-month Limited Warranty.*
What is covered?
Nissan warrants your Genuine Nissan Replacement Battery as described below except as stated under What is not covered? This warranty covers defects in materials and workmanship.
How long is the warranty and what will Nissan do?
If your replacement battery becomes unserviceable within the first 24 months of service Nissan will replace your battery, including labor, without charge, providing the battery was originally installed in your vehicle by an authorized Nissan dealer. If the replacement battery becomes unserviceable after 24 months of use, Nissan will provide a replacement battery at a reduced price, charging only for the portion of the life of the battery actually used. This is called a "pro-rata adjustment". You will be responsible for all labor charges for the replacement of the battery. This warranty and the "pro-rata adjustment" end 84 months after the date of the battery's purchase or installation, whichever is earlier. However, the warranty on a Genuine Nissan replacement battery installed during the Nissan New Vehicle Limited Warranty will extend through, and will not end before, the end of that original warranty.
FACTORY WARRANTY BATTERY COVERAGE: The Nissan warranty coverage period is 36 months or 36,000 miles, whichever comes first. A defective original equipment battery which is unserviceable within the first 12 months and 36,000 miles will be replaced free of charge. After 12 months but within 24 months and 36,000 miles, you will pay 50% of the replacement battery's suggested retail price plus any applicable taxes. After 24 months but within 36 months and 36,000 miles, you will pay 75% of the replacement battery's suggested retail price plus any applicable taxes. Nissan factory warranty will pay the rest, including all labor to remove and replace the defective battery.
*Actual warranty is provided by the dealer at time of purchase and should be read carefully. This warranty is subject to change and the applicable warranty will be that which is in effect on the date of purchase.